Use the left and right arrows < > to navigate forward or backward through the photo.
Opening
This is the box art for the B-24D Liberator. I chose this because after the attack on Pearl Harbor, the Ford Motor Company switched from making cars to making the B-24 bomber. Ford build a factory at Willow Run, Michigan to build B-24's. The plant was designed such that it could be easily converted to produce cars and trucks after the war.
According to scalemates this kit was released in 2010 with new parts. It was first released by Monogram in 1976.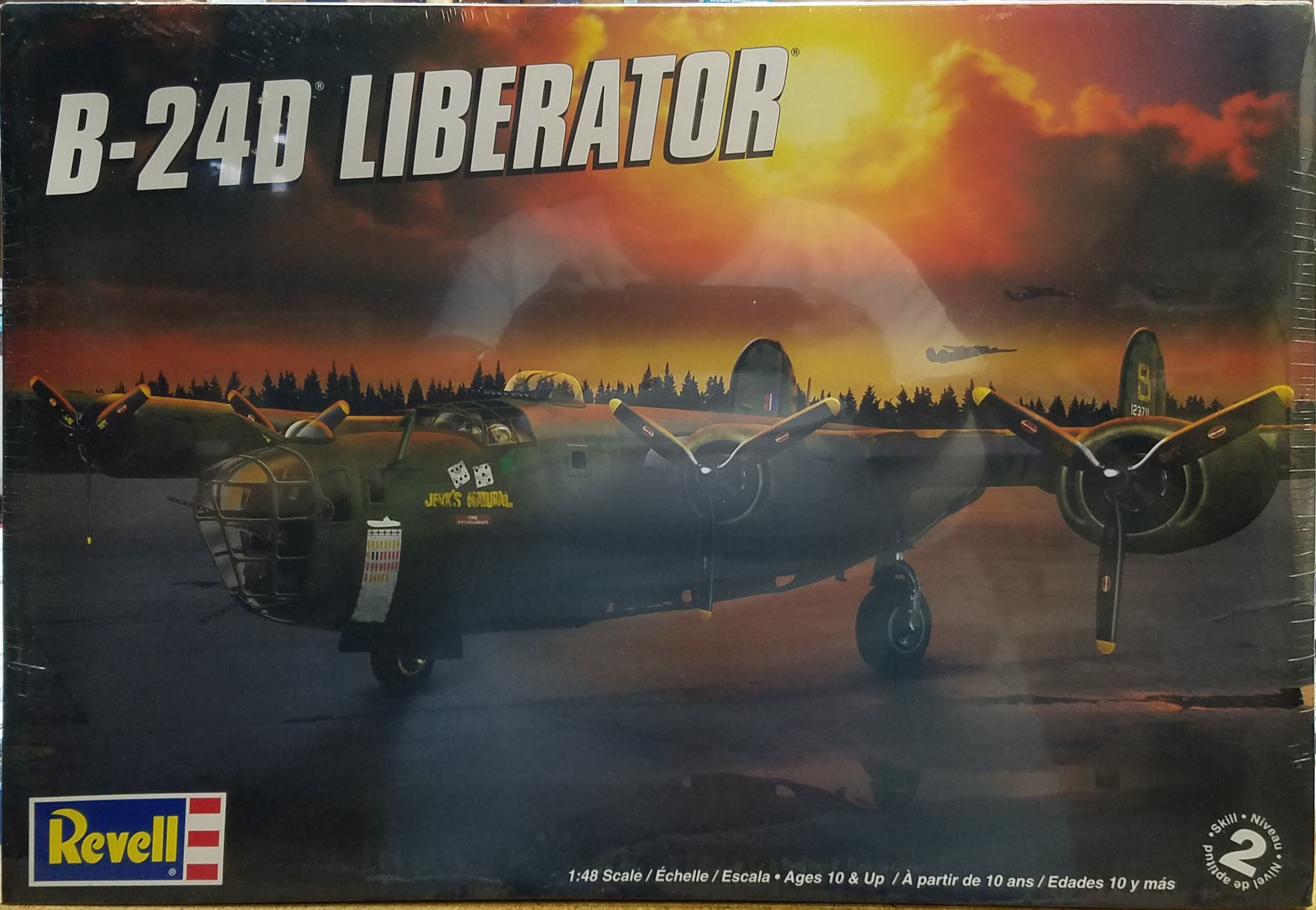 1 of x
The two fuselage halves. It might be hard to see in this photo, but the panel lines are raised and very subtle. I am in the process of recessing the panel lines. The fuselage half on the bottom has some of the panel lines recessed. There will be a close up in the next photo.
In hind sight I am little sorry I started recessing the panel lines, only because there are A LOT of panel lines on a B-24. I'm not very stable anymore and the process is very time consuming. You can watch my method to hold a straight line in my YouTube Video: B-24D Liberator - Converting Raised Panel Lines to Recessed Panel Lines - B-24D Build Part 02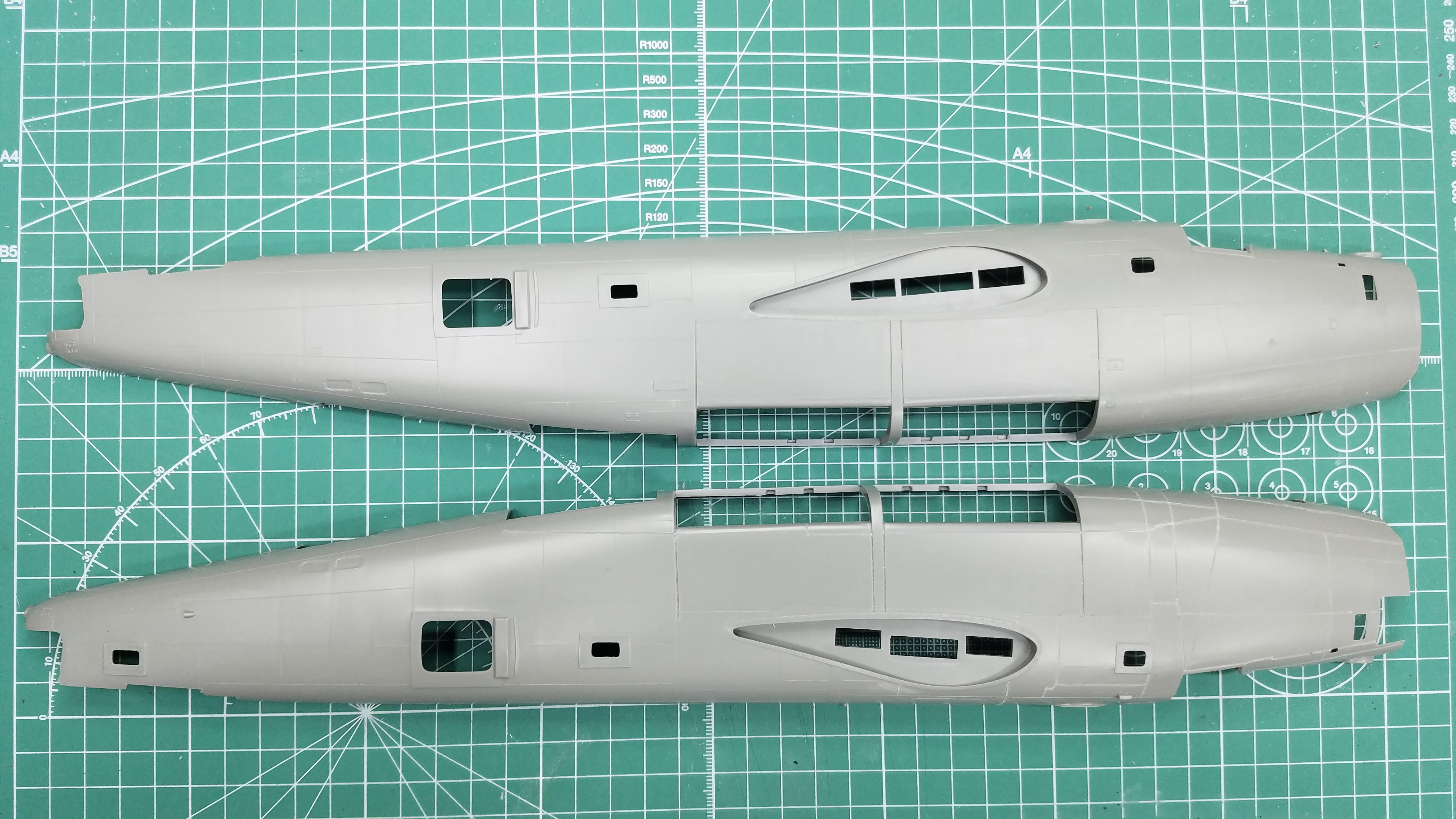 2 of x
Here is a close up of the raised versus recessed panel lines. It's still may be a-bit hard to see, but the raised panel lines are so subtle that any sanding on the fuselage would have removed them.
3 of x
This sprue has the port wing halves and part of the horizontal stabilizer. The items that look like small ladders are bomb racks. The wing is approximately 340mm/13.38 inches.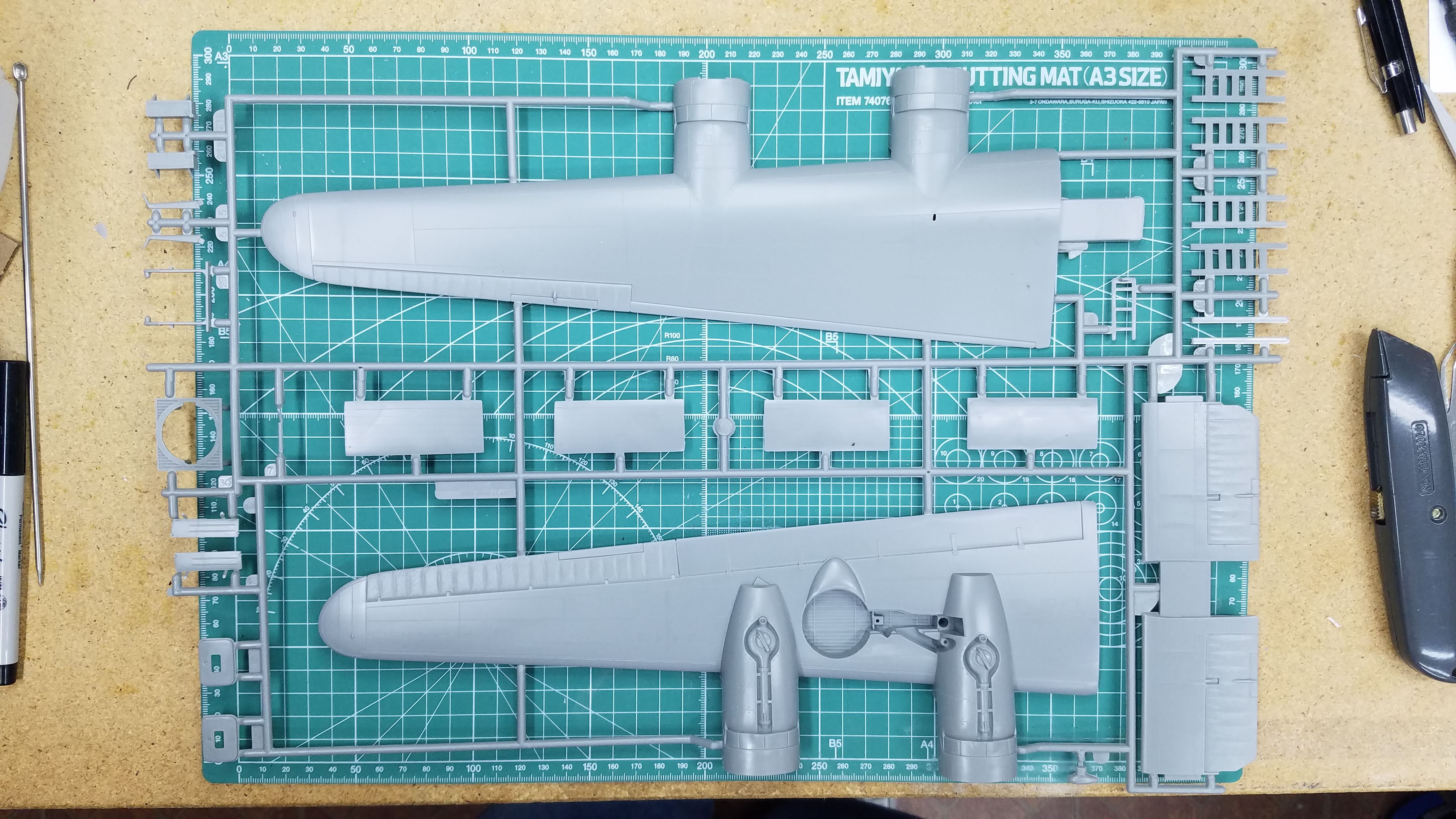 4 of x
This sprue has the starboard wing halves and another part of the horizontal stabilizer. There are also some figurines and other miscellaneous parts.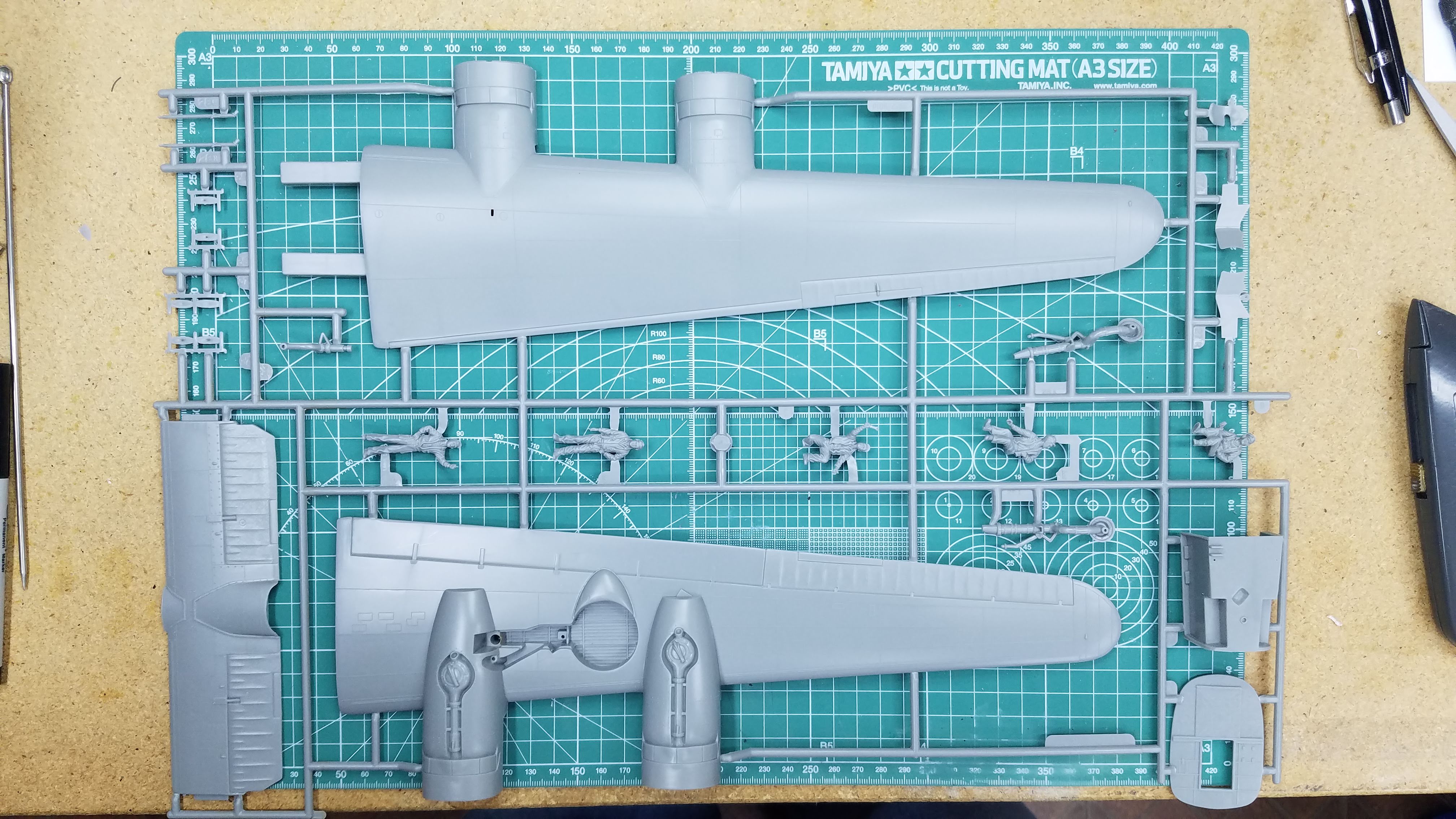 5 of x
This sprue contains the cockpit floor, more figurines, engine cylinders, engine shrouds and parts of the vertical stabilizers.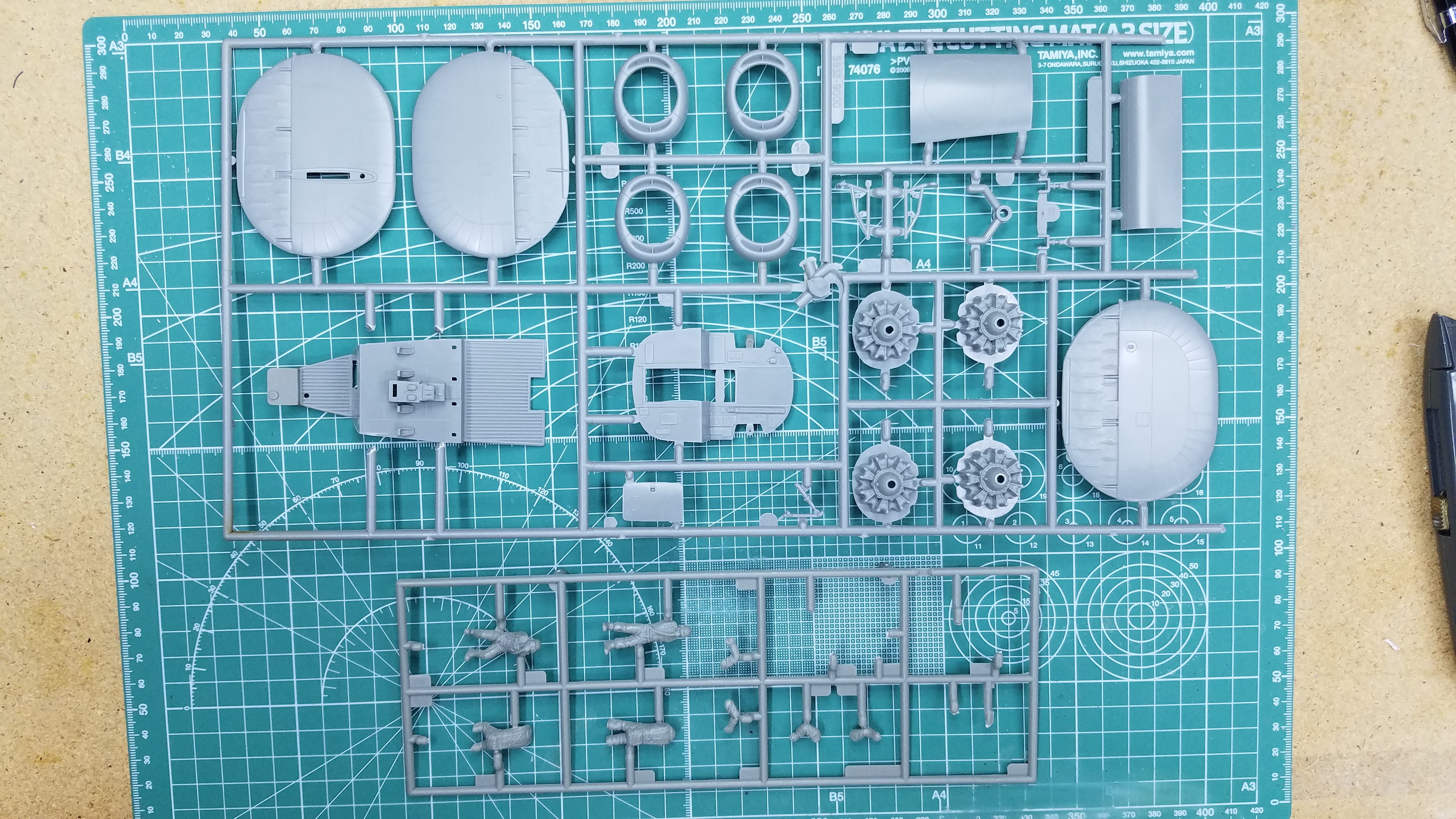 6 of x
This sprue contains the wheels, props, bombs of two sizes and interior cockpit parts.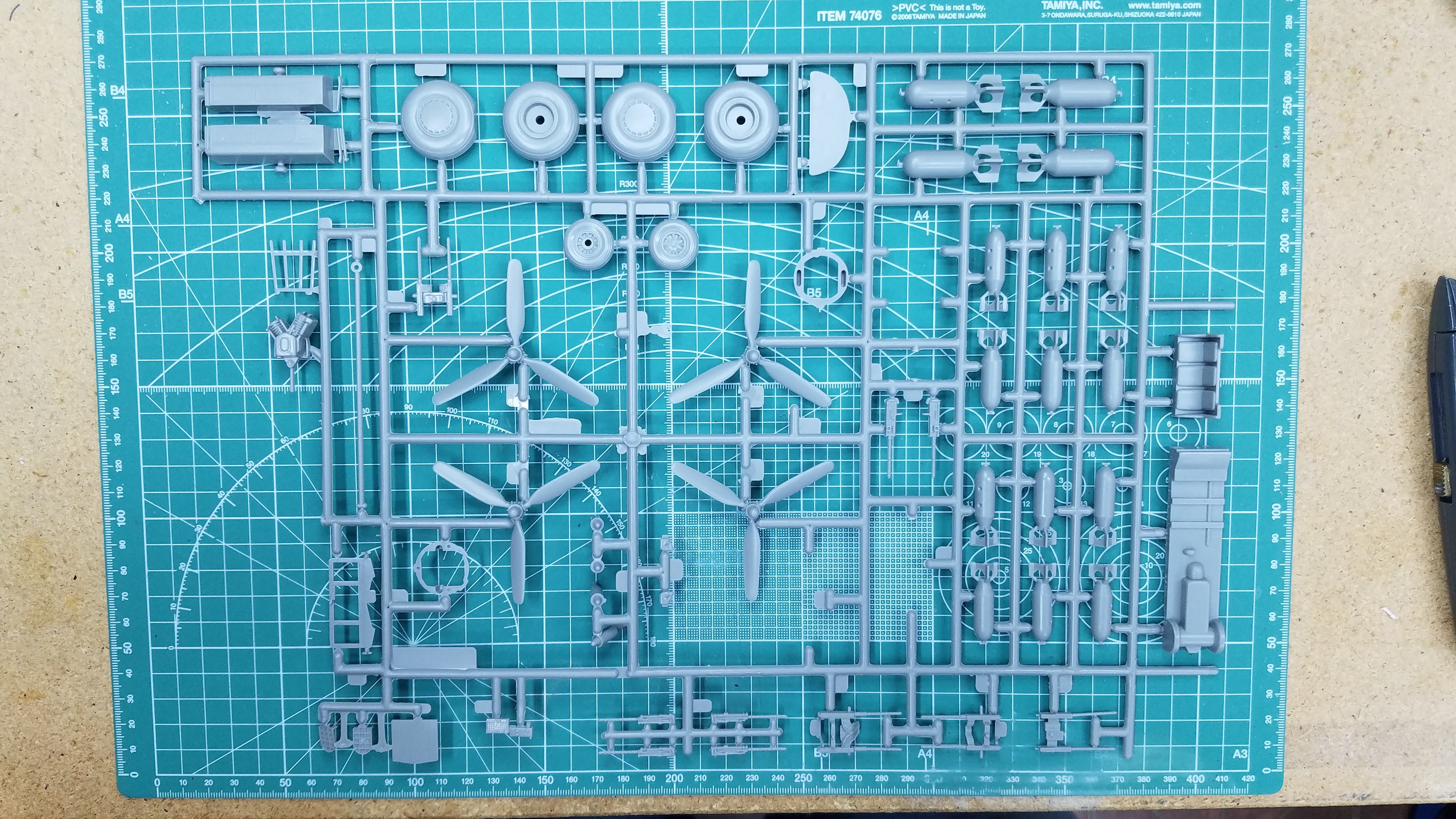 7 of x
This sprue has the tracks and base of the mover along with another part of the vertical stabilizer.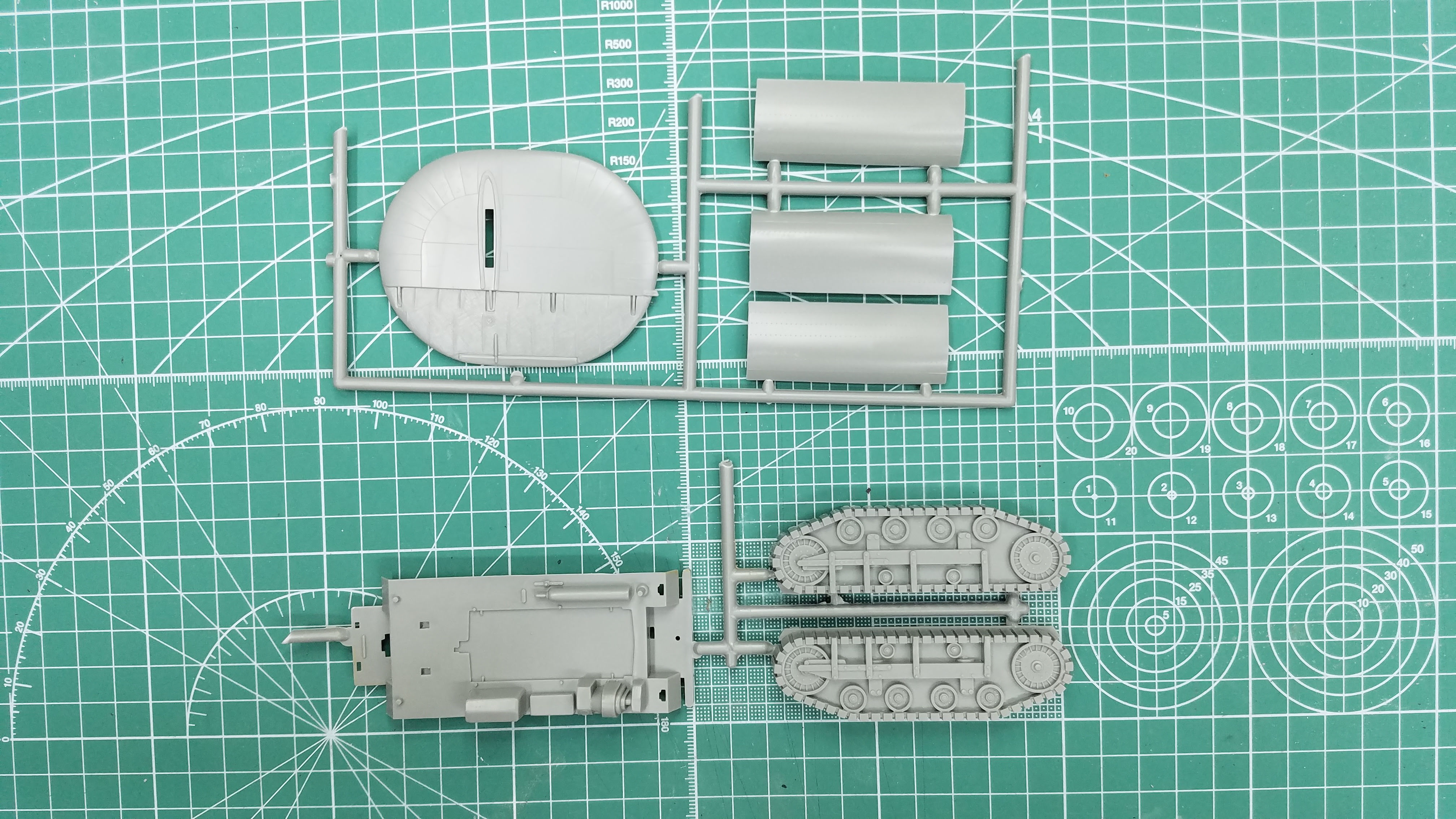 8 of x
The last sprue are the clear parts. It was hard to photograph this sprue. It didn't seem to matter what color background I used, the parts were difficult to see. According to the instructions and actual photos of a B-24D, there will a lot of masking an painting on these parts.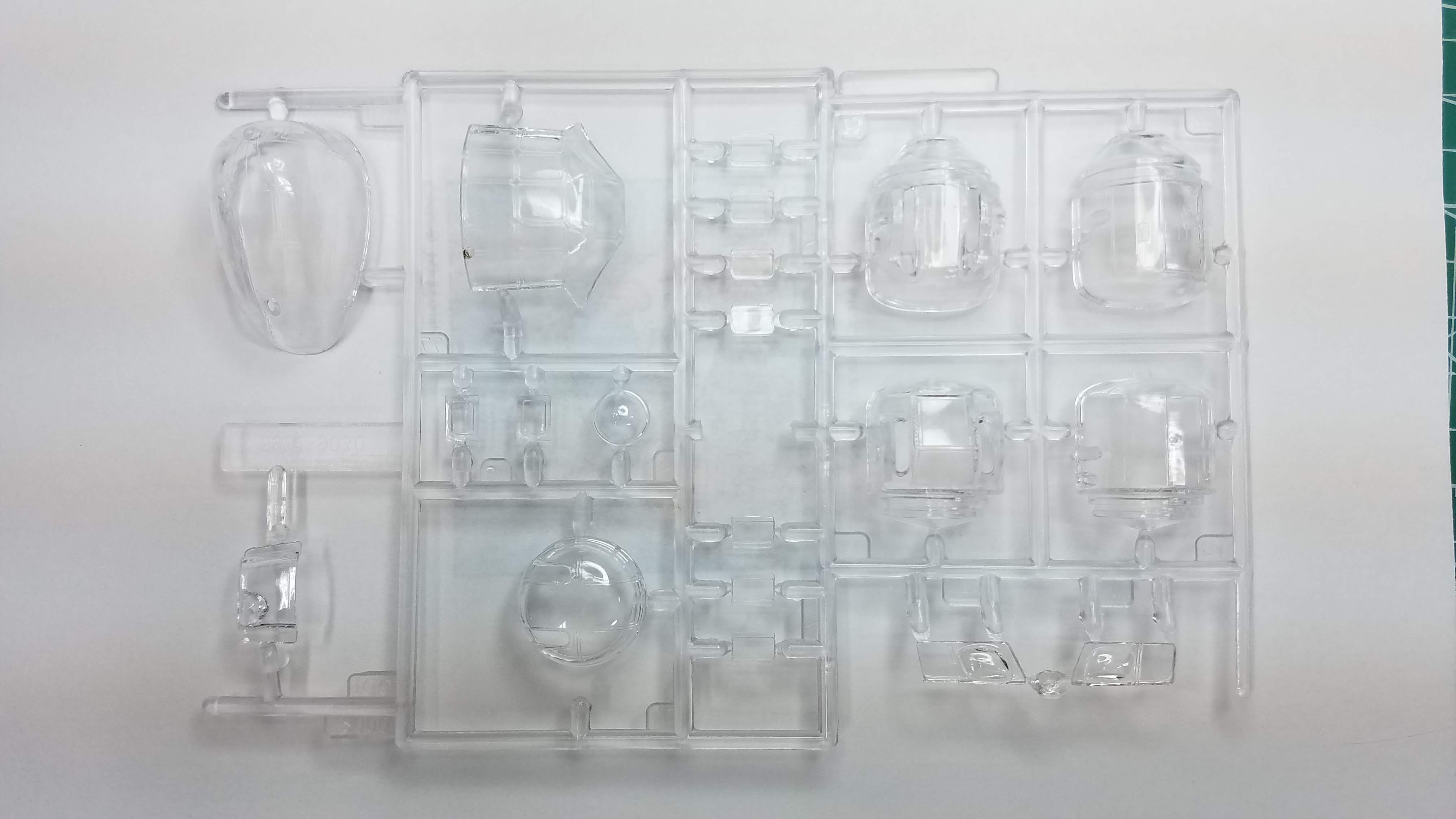 ❮
❯
---
Skip's Messy Workbench ⇔ All rights reserved ⇔ Copyright © 2023
Skip's Messy Workbench
⇔ Last updated: August 12, 2023